The Advantages of Profesional Teeth Whitening
Over time, our teeth become stained and lose their natural white shade. Professional teeth whitening can reverse the effects of time and diet to give you a brighter, whiter smile.
Professional whitening treatments are reliable, safe, and effective, with predictable, consistent whitening results.
We provide at-home teeth whitening options that let you get the smile you want.
At Home Whitening
Image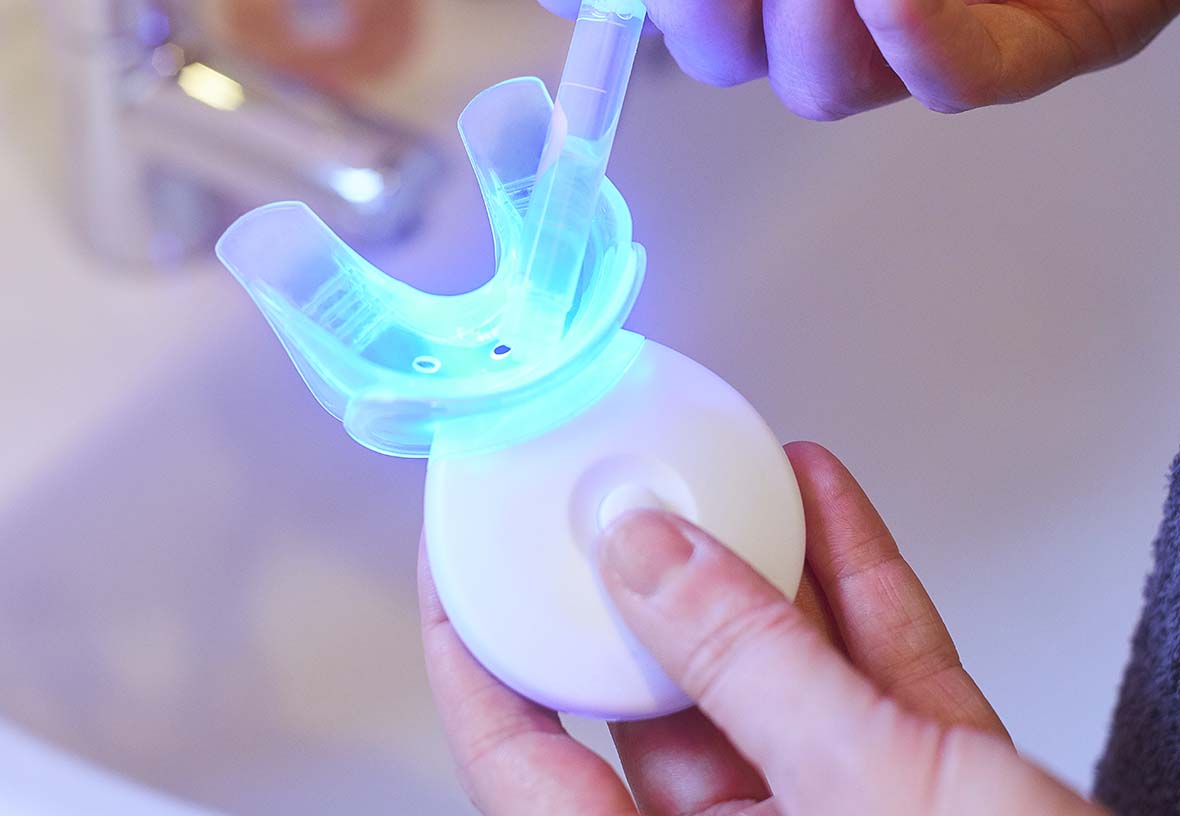 Professional at-home whitening kits let you get a white smile on your schedule. Each kit contains a whitening gel and trays that you place over your teeth. Most patients get the desired results after two weeks of daily whitening treatment. Plus, you can adjust the amount of whitening you receive by changing the length of the treatment time.
Frequently Asked Questions
Is teeth whitening safe?
Yes. Professional teeth whitening is safe if it's administered by a trained dental health professional.
How long will my teeth stay white?
Your teeth should stay white for a year. The actual time will depend on your diet and dental hygiene habits.
Can you whiten my crown or bridge?
No. Teeth whitening treatments don't work on dental restorations such as bridges, crowns, or fillings. Speak to your dentist about your whitening options if you have a crown or restoration.
I have sensitive teeth, is whitening safe?
Most professional whitening treatments are safe for patients with sensitive teeth. Talk to your dentist for advice on which treatments would work for you.